With two separate practices existing in one dental suite, we are able to partner our strengths to achieve the best treatment possible to our patients. The practice of Dr. Lisa Motyl & David Egan along with the practice of Dr. Maryann Best & Adam Parsons work together in the event of emergency or after hour patient care. We provide individual attention tailored for your unique dental needs in a comfortable and relaxed setting.
Lisa M. Motyl, D.D.S.
Dr. Motyl received a Bachelor's of Science degree in Physiology from Michigan State University's Lyman Briggs College and a Doctor of Dental Surgery degree from the University of Detroit Mercy School of Dentistry. After completing dental school, she completed a post-doctoral residency program with training in Advanced Education in General Dentistry at St. John Providence in Detroit, MI. During her residency training, she had exposure to aspects of dentistry including: advanced treatment planning, surgical and restorative aspects of implant dentistry, treatment of medically compromised patients, TMJ disorders, and esthetic dentistry.
Since her graduation in 2011, she has been dedicated to continuing her dental education in order to provide the best quality care to her patients. She has taken continuing education courses in Invisalign orthodontics, basic and advanced soft tissue and bone grafting, and hands on restorative implant training at the Zimmer Institute in Carlsbad, California.
Dr. Motyl enjoys giving back to her community and has volunteered dental services locally through St. Leo's Order of the Malta in Detroit. She has previously traveled to Honduras and provided dental services to under-served locals with the Christian Dental Association. She serves on the board of The Oakland County Dental Society, is a member of the American Dental Association, Michigan Dental Association, and National Association of Professional Women. She is a member in two local dental study clubs, including: Southeast Oakland County study club and Motor City study club. She also serves as a clinical consultant for the Dental Advisor.
Dr. Motyl is passionate about patient care. She strives to provide high quality and empathetic dental treatment with a gentle touch. She looks forward to managing your dental needs and maintaining your smile.
david C. Egan, D.D.S.
Dr. Egan, a native of Oshkosh, Wisconsin, moved to Grand Blanc Michigan with his family as a 2nd grader where he graduated from Grand Blanc High School in 1972. He earned a Bachelor of Science degree in Zoology from the University of Michigan in 1976. While completing a masters in Zoology at the University of Michigan he decided to pursue a career in dentistry. Following his graduation from the University of Detroit, School of Dentistry (now UD-Mercy) in 1982 he entered into private practice as an associate of Dr. Cletus J. Hayes in Lathrup Village. He worked with Dr. Hayes until his retirement in 1987. Dr. Egan then became a solo practitioner in Lathrup Village.
In 2003 Dr. Egan and Dr. Adam Parsons decided to design and share an office and move their respective practices to the present Birmingham location. Especially rewarding aspects to the joint office with Dr. Parsons have been the opportunity to learn from each other's experiences, to share continuing education coursework, and cooperatively treatment plan complex dental needs for patients. With Dr. Lisa Motyl's addition to the office in 2013, these opportunities have been further enhanced.
Dr. Egan is a member of the American Dental Associate, Michigan Dental Association, Oakland County Dental Society, and South Oakland County Study Club, serving as club president numerous times. He has numerous courses in implant dentistry and graduated from Dr. Rob Faulkner's "mini-residency" program which have provided him with the experience to treatment plan difficult cases successfully.
Dr. Egan has volunteered his services at St. Leo's Dental Clinic run by the Order of Malta in downtown Detroit since 2010 providing basic dental services to people in need.
Dr. Egan enjoys traveling, fishing, and time in the Upper Peninsula. He has 2 sons, 2 daughters, and 5 grandchildren. Dr. Egan enjoys golf and bow hunting in his leisure, and is a sports fan following the Tigers, Red Wings, Wolverines, and especially the Green Bay Packers. He continues to enjoy the practice of dentistry with determination to deliver the finest work possible for every patient.
Adam T. Parsons, D.D.S.
Dr. Adam Parsons was born and raised in Birmingham, Michigan. He attended Michigan State University from 1981-1985 majoring in pre-dentistry/business and subsequently the University of Michigan's School of Dentistry in Ann Arbor where he earned his DDS. Upon graduation, Dr. Parsons was recognized by the Pierre Fauchard Academy for overall excellence in clinical dentistry. In 1989 he completed a residency in hospital dentistry at the University of Michigan Medical Center and the Veterans Administration Hospital in Ann Arbor.
Since 1987 Dr. Parsons has been involved in the ongoing research project studying the regenerative powers of the inferior alveolar nerve following oral surgery/orthodontic trauma, as well as the neurologic anatomy of the tooth pulp. Dr. Parsons has published his findings in several journals as well as presented them at national and international meetings.
Following the completion of an advanced mini-implant residency from the Ohio Center for Osseointegration in 2005, he has been involved in developing a simple, yet comprehensive physical model system to evaluate, prepare and place implants in their ideal locations from an anatomical and final restorative standpoint. He is previously served as an attending in the dental clinic for St. Joseph Mercy Hospital in Pontiac, MI.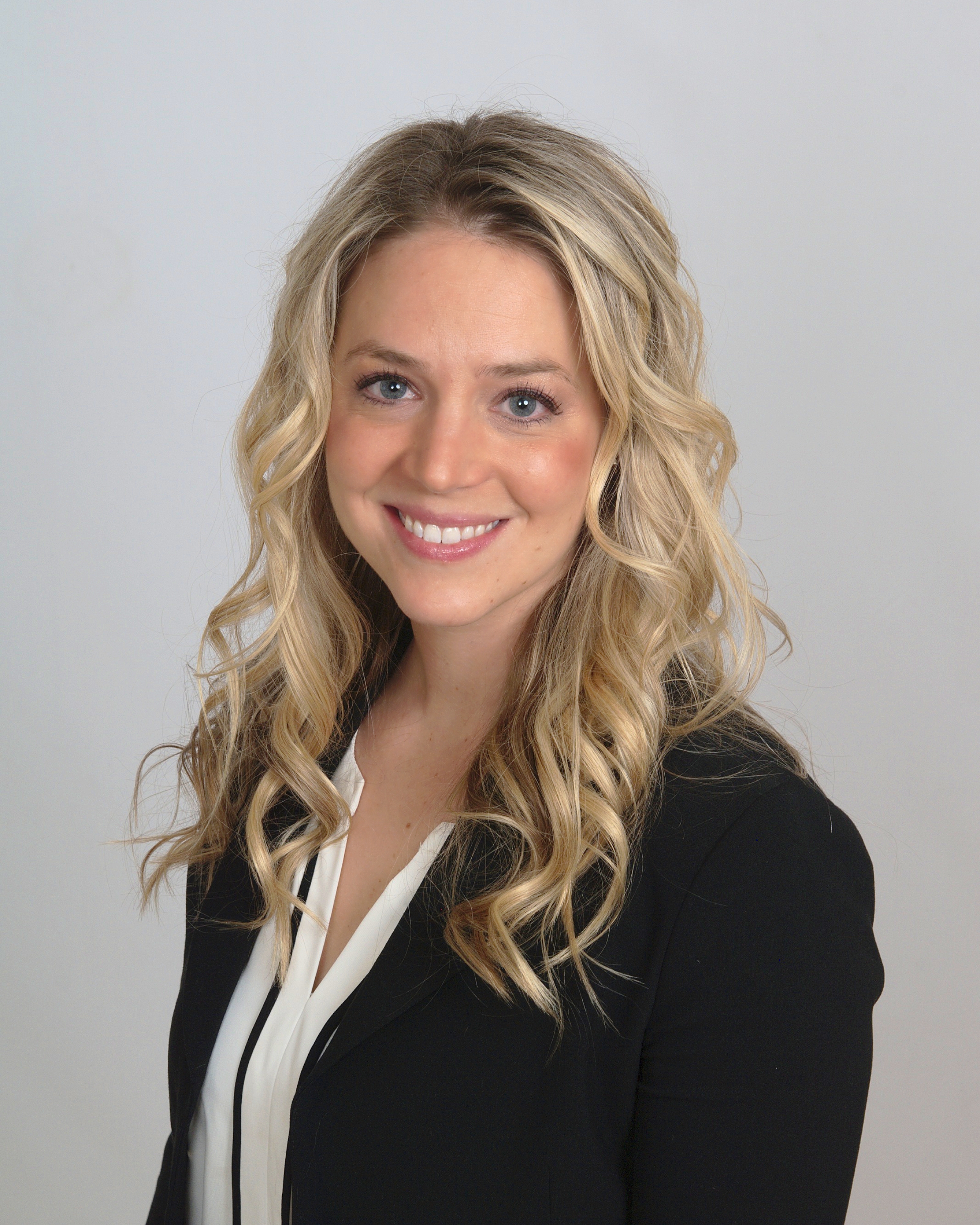 Dr. Best grew up in Troy, MI and graduated valedictorian of her high school class. She went on to pursue a Bachelor's of Science degree in Biology from the University of Michigan. Following her undergraduate studies, she completed her Doctor of Dental Surgery degree in 2010 from the University of Detroit Mercy School of Dentistry. Since then, she has worked as an associate dentist. She enjoys all aspects of general dentistry with a particular interest in how dentistry incorporates an artistic skill with medical science. She enjoys seeing an increase in confidence with a better smile.
Dr. Best currently resides in Troy with her husband and three young boys. Her children, ages 6, 4, and 2, always ensure there will never be a dull moment in her life. Dr. Best enjoys outdoor activities with her children, home improvement projects, and spending time with family and friends.